Travel Reimbursements (CONCUR)
---
University Resources:
---
Extension Resources:
Quick Reference Guides
Frequently Asked Questions
FAQ List (under development)
State Fair FY23
State Fair Assignment Travel
State Extension Conference Travel
---
To access Concur:

---
To access Concur training videos:
Login to myUK and go to the Employee Self Service tab. Select myUK Learning.

Choose the "Learning" tile.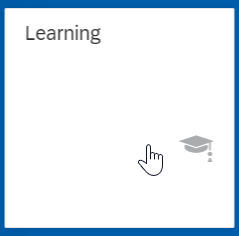 Search for "Conur" in the "Find Learning" box.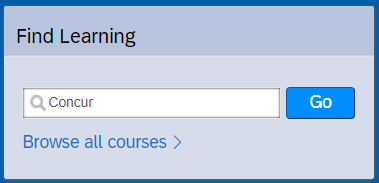 Select the appropriate course as necessary.
The On-Demand videos include demos such as creating a general travel request, travel expense report, procard expense report, and the approver process.